A collaboration between Chris Wilfred Hughes, founder of Wilfred's Aperitif, and Chris Bothwell, co-founder of Ovant. The Double Chris is an alcohol free homage to the classic Americano.
Pronounced notes of bitter orange and rosemary from Wilfred's provide bitterness and herbaceousness that delicately combine with the juniper, cardamom and spice of Ovant Grace for a refreshingly bitter aperitif.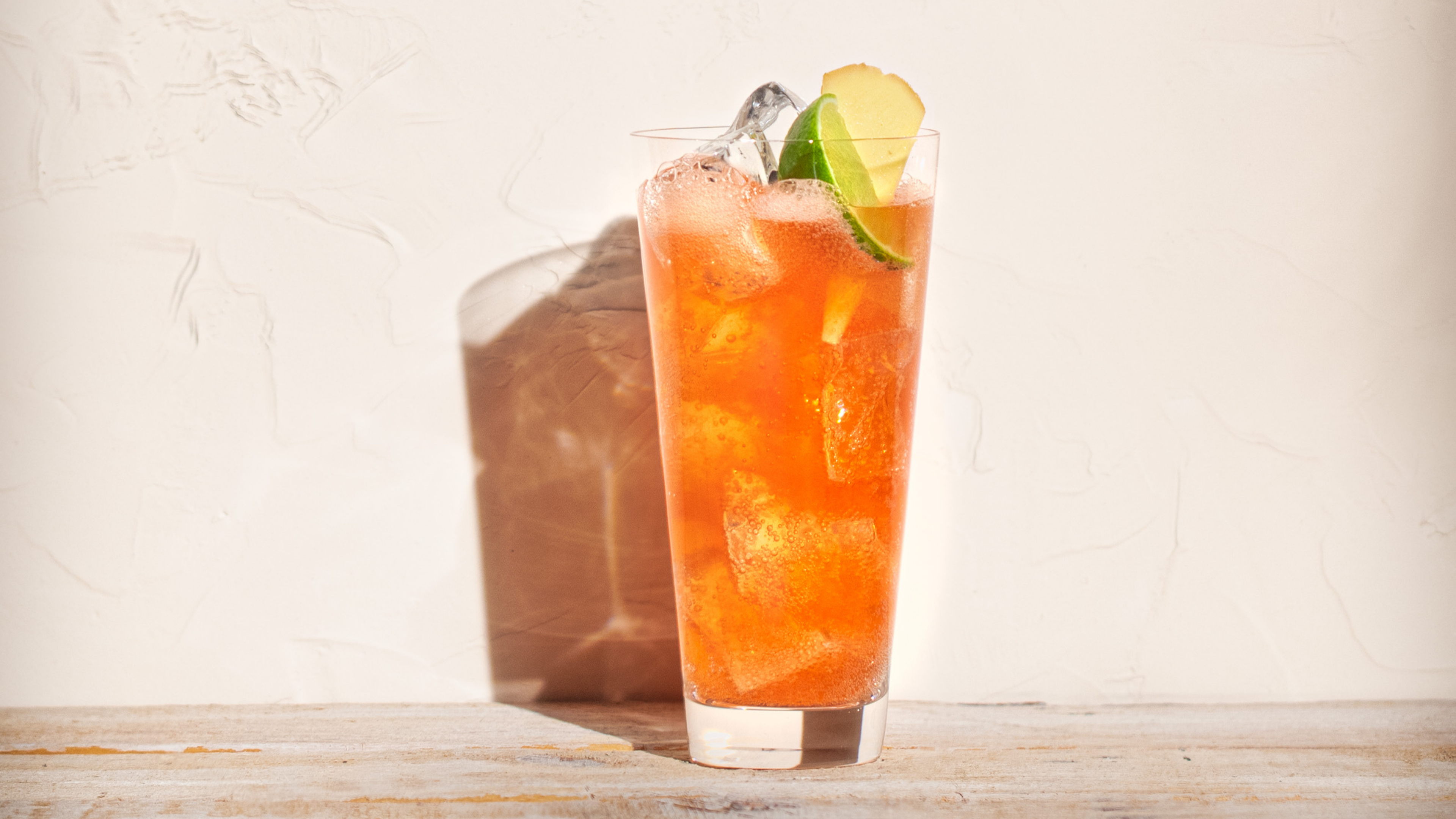 INGREDIENTS
60 ml Ovant Grace
60 ml Wilfred's Aperitif
3 dashes bitters
1 btl soda water
GARNISH
Orange Zest or Lemon Peel
GLASSWARE & TOOLS
Highball
TECHNIQUE
Build Ovant Grace and Wilfred's into a highball glass filled with cubed ice. Add three dashes of bitters, top with soda and stir. Garnish with an orange zest or lemon peel.