Just up the road from the Ovant distillery is the idyllic beachside town of Yallingup. And when we're in town there is only one place to go for drink. Yarri, where Maurice Voight pours some of the freshest non-alcoholic cocktails going around.
We couldn't agree more with Maurice's philosophy: "No one should tell you there is just one way of doing things. Find your own way." And in the Lady Grey, Maurice has found a truly original way to create an alcohol free sour.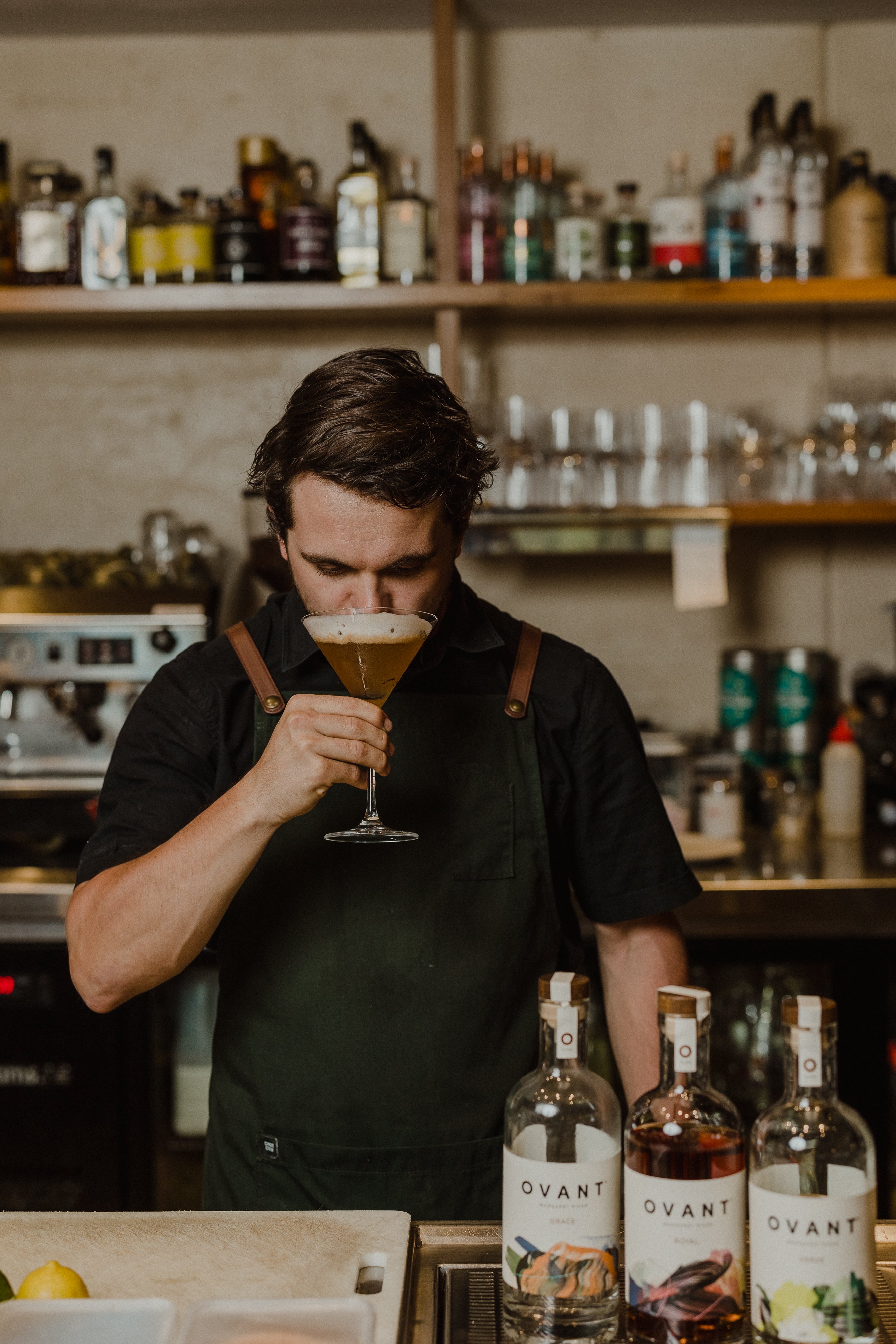 INGREDIENTS
60 ml Ovant Verve
60 ml Earl Grey syrup
30 ml fresh lemon juice
30 ml egg white
GARNISH
Earl Grey tea leaves
GLASSWARE & TOOLS
Martini glass
TECHNIQUE
To make the Earl Grey syrup, bring 500ml of water to a boil, then remove from the heat and add 4 teaspoons of loose leaf Earl Grey tea leaves. Allow to steep for 5 minutes then strain out the tea. Add 125g white caster sugar and stir until dissolved. Cool to room temperature before using and store in the fridge.
Add Ovant Verve, Earl Grey syrup, lemon juice and egg white to a cocktail shaker. Shake first without ice to emulsify the egg white, then add ice and shake hard. Strain into a chilled martini glass and garnish with a sprinkle of earl grey tea leaves.