Jessica Arnott has spent her career crafting drinks in the finest bars in Sydney, London and Perth…as well as taking out 3rd place in MasterChef Australia Season 7 with the epithet "The Queen of Flavour". So when she mixes Ovant it's a pretty special experience.
For summer 2022, Jessica created the Charred Mandarin Sling. In her words:
"This cocktail sits in the realm of a Paloma - that same salty, bittersweet refreshment, it's just a flavour combo that keeps you going back and back and back."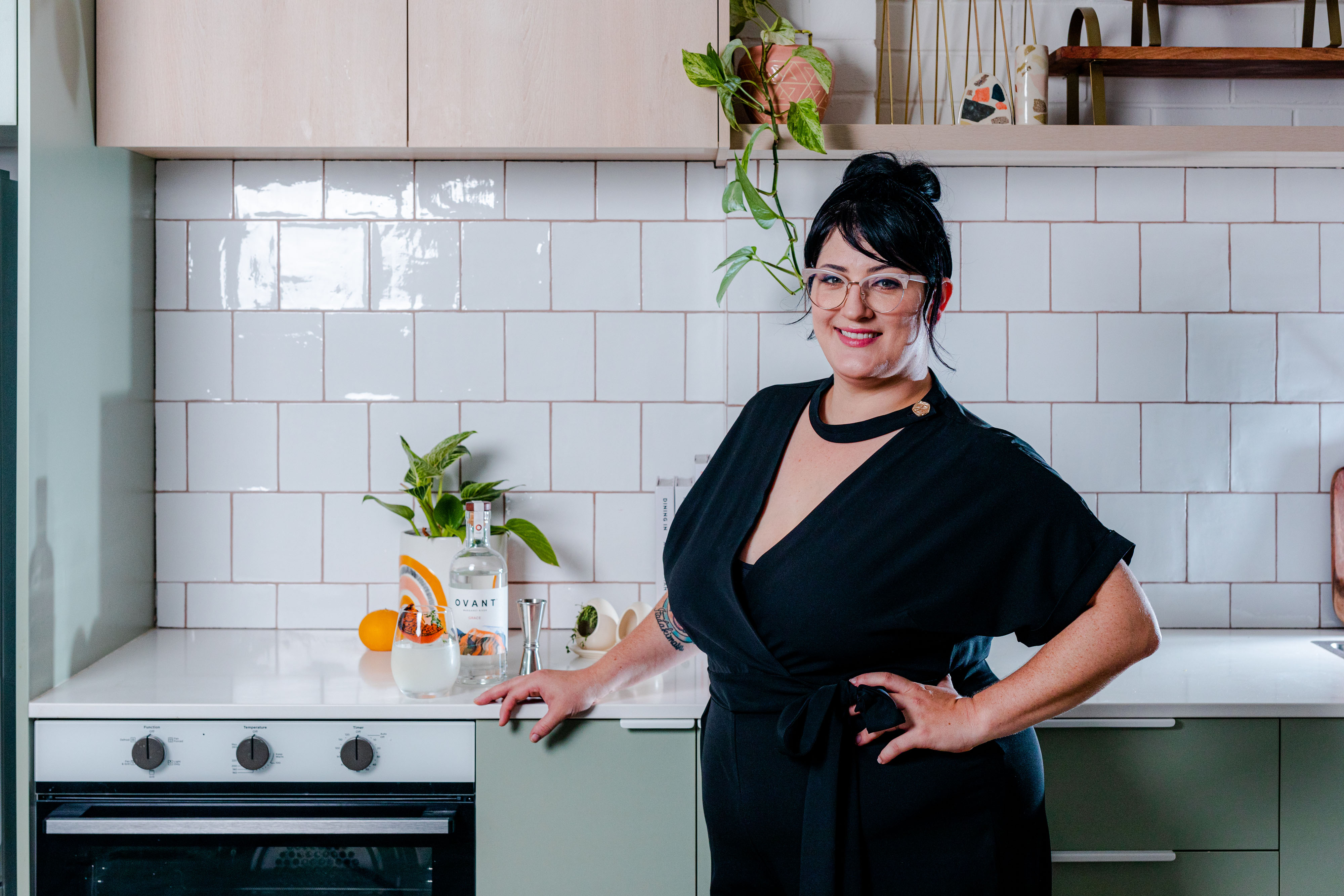 INGREDIENTS
60 ml Ovant Grace
1 btl bitter lemon
1 pinch flake salt
1 dash orange bitters
1 mandarin
1 sprig thyme
1 tsp vegetable oil for charring
GARNISH
¼ charred mandarin wedge
GLASSWARE & TOOLS
Highball glass
TECHNIQUE
To make the garnish, slice the mandarin crossways through the centre and rub the exposed rind very lightly with vegetable oil. Heat up a fry pan until scorching, and place the mandarin halves face down for a couple of minutes or until blackened. Remove and allow to cool. Slice the mandarin in halves in half again so you are left with a chunky quarter - one face blackened and one face fresh.
Fill a highball glass with ice and pour in Ovant Grace. Add a pinch of flake salt, a dash of orange bitters, then top with bitter lemon. Stir gently to combine and garnish with charred mandarin wedge and a sprig of thyme.