Two Michelin Stars in only three years. A truly remarkable achievement.
An achievement that Chef Eric Kragh Vildgaard's history did not suggest.
A failed attempt at cooking school, an apprenticeship as a butcher and then years as the feared enforcer of a Danish motorcycle gang. These are not the experiences on which a stellar career in the kitchen is built.
But then a lucky break saw Chef Eric work under the legendary René Redzepi at Noma for three years. A chef's diploma followed.
"When people ask me about my past, I don't have an issue talking about it because it's a big part of who I was and therefore also a part of who I am today. Life is a book where you write pages every day."

- Chef Eric Vildgaard, Jordnær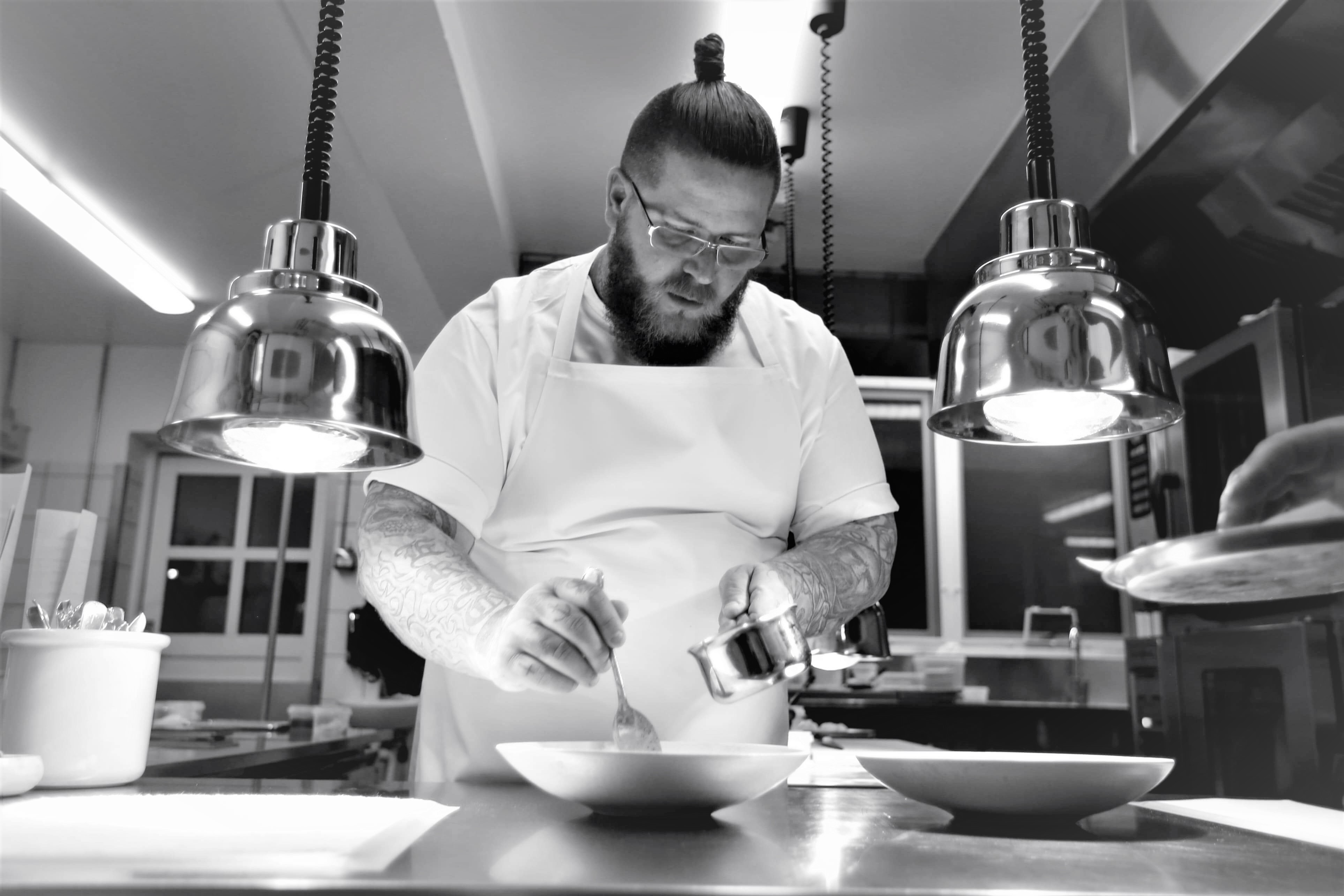 And then the transformational moment.
Chef Eric met his wife Tina and together they opened Jordnær.
Within nine months of opening, Jordnær had received its first Michelin star.
The second soon followed.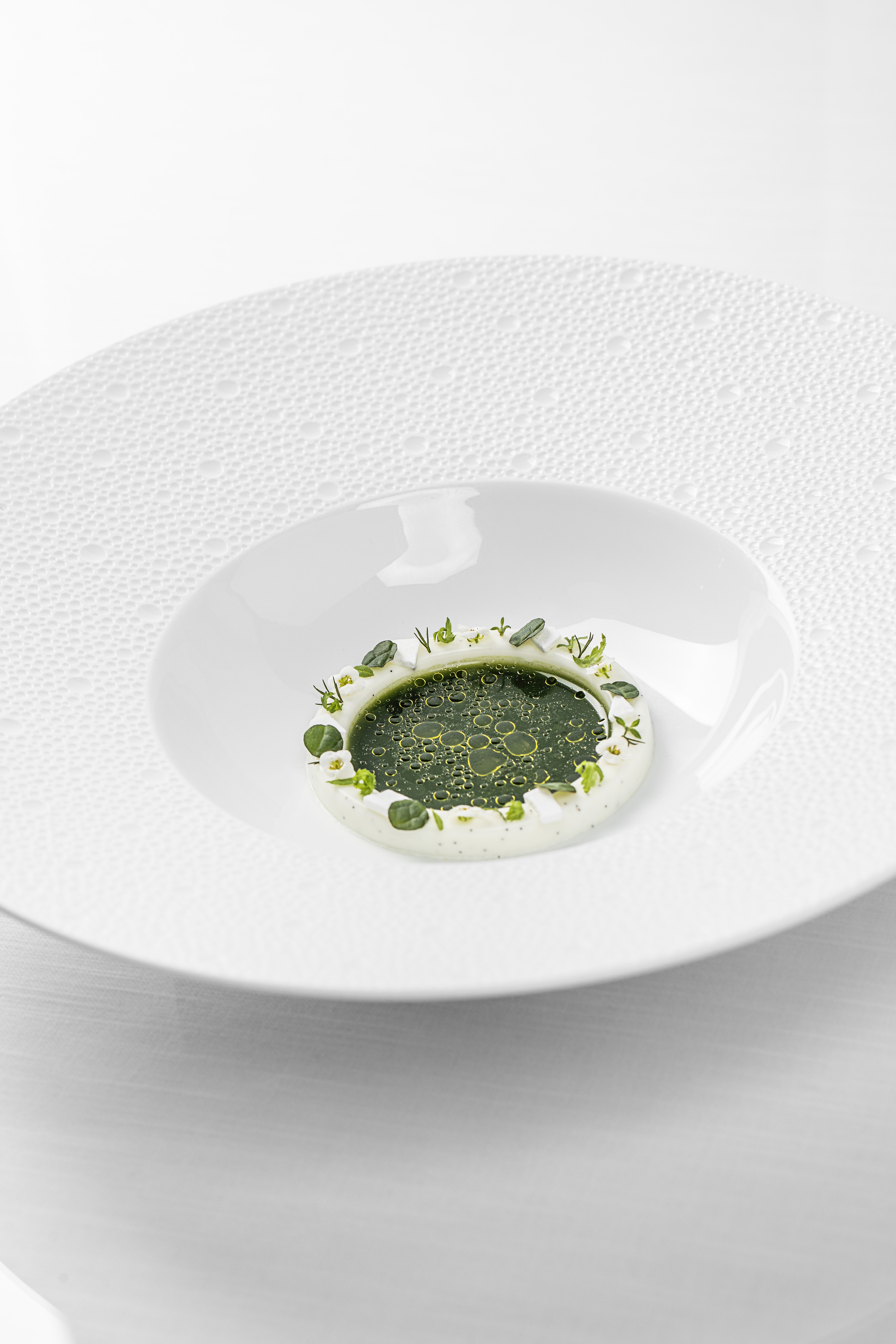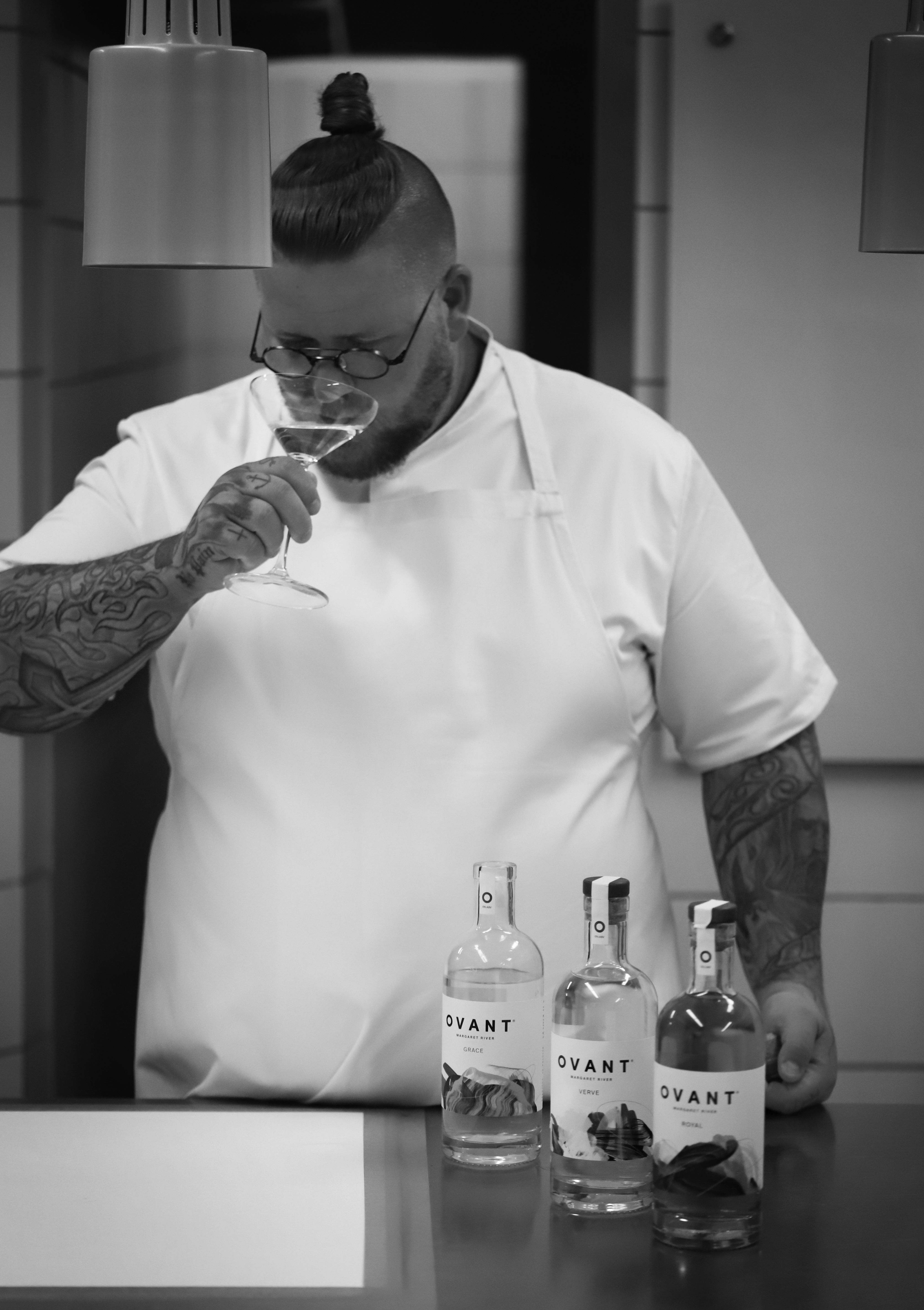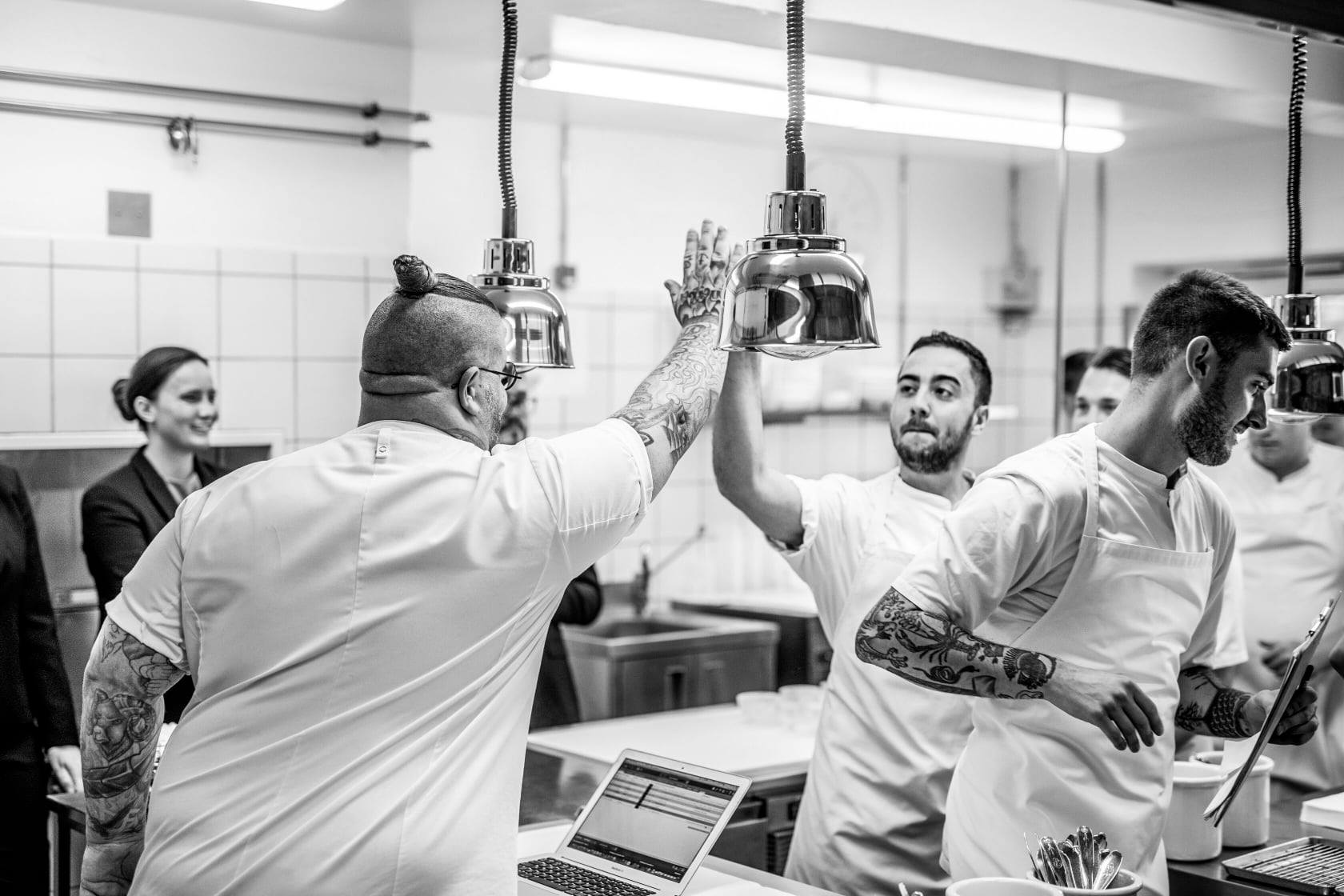 "...the ambition is to be one of the best on the solid foundation of having happy guests. I'm not cooking for myself, I'm cooking for my guests to have a great experienece and because I want to share what I have learned."

- Chef Eric Vildgaard, Jordnær
And from this past comes the name Jordnær. It means "down to earth", reflecting the humility with which Chef Eric reflects on his past and current success.
It also reflects Jordnær's approach to sourcing ingredients locally wherever possible, and always sustainably. Ingredients that are transformed into dishes that are at once simple but simultaneously profound in their flavours, based on an absolute mastery of technique.
"...the best way to describe my cooking is that it's pure and raw, every plate we do is an ode to love."

- Chef Eric Vildgaard, Jordnær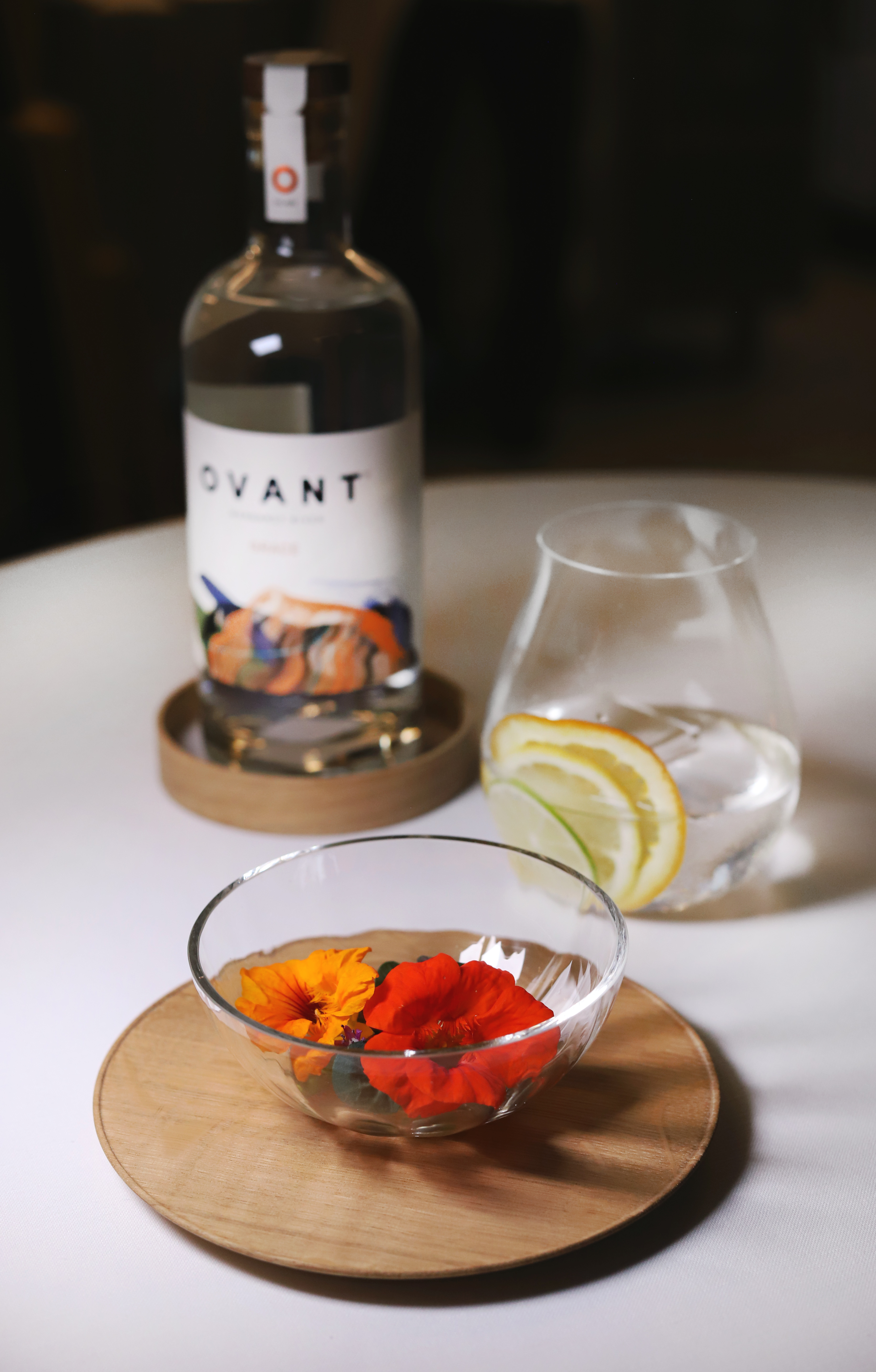 Chef Eric Kragh Vildgaard and the team at Jordnær have coupled Ovant's distillations with their remarkable dishes creating a non-alcoholic beverage pairing featuring Ovant at its core.
LEMON AND LIME SOUR
Ovant recipe no. 023 Lemon and Lime Sour pairs well with Jordnær's starter of Norwegian scallop, Nashi pear, and gooseberry.

The lifted lemon myrtle and white pepper notes of Ovant Verve, combined with a delicate almond savouriness, echo and harness the freshness of the scallop and tartness of the gooseberry.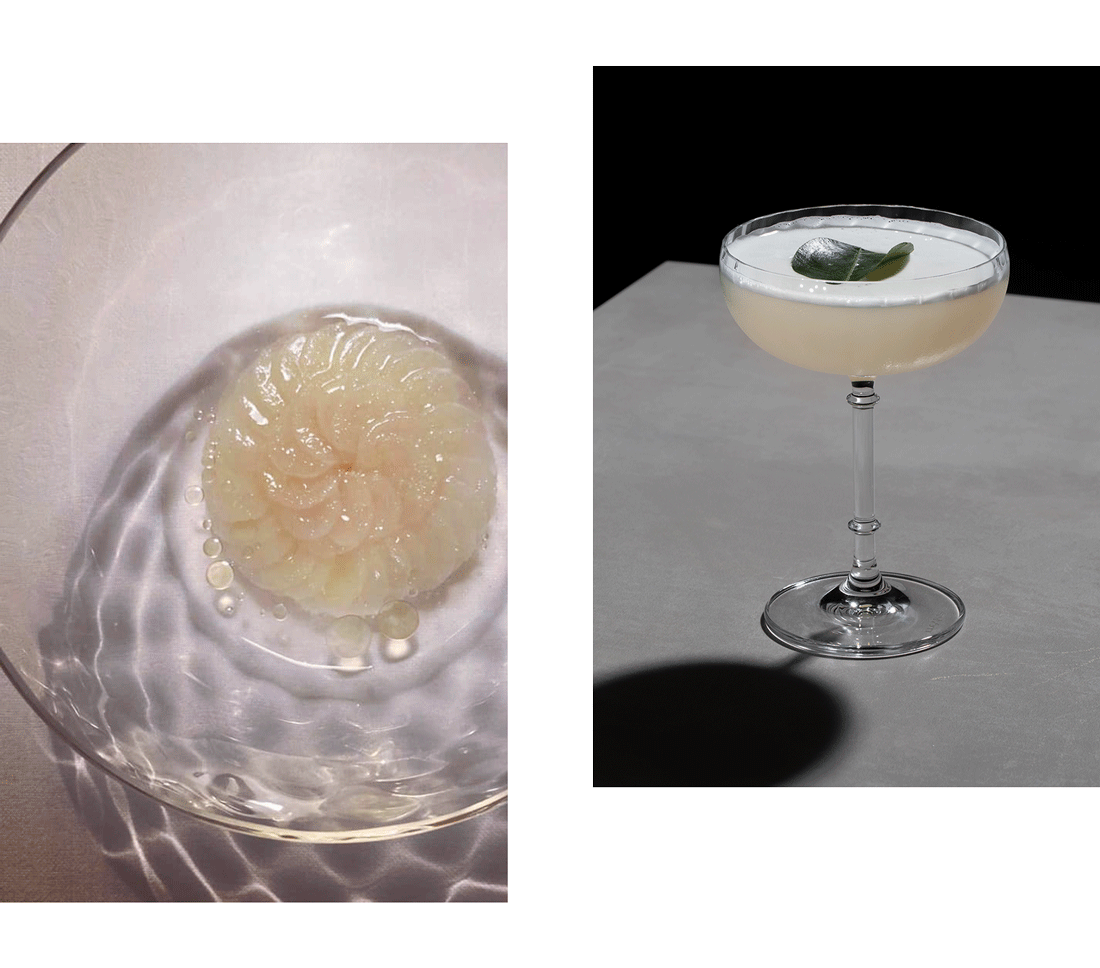 INGREDIENTS
60 ml Ovant Verve
30ml Lemon Juice
20 ml Orgeat Syrup
1 Egg White
1 dash Lemon Bitters
GARNISH
Kaffir Lime Leaf
GLASSWARE & TOOLS
Coupe
Cocktail Shaker
Hawthorne Strainer
Conical Cocktail Sieve
TECHNIQUE
Add Ovant Verve, lemon juice, citrus syrup, bitters, and egg white to a cocktail shaker and dry shake for 5 seconds. Fill the shaker with cubed ice and continue to shake for 5 seconds. Double-strain into a chilled coupe glass. Garnish with a kaffir lime leaf.
"We love being able to offer Ovant to our guests, it lets us offer the same experience to everyone, whether they are drinking or not."

- Chef Eric Vildgaard, Jordnær