Fervor takes a different approach.
With no home base, the team travels Western Australia, following the seasons and the ingredients. A series of pop-ups and collaborations, never in one place for more than a few days, taking advantage of what the country has to offer from day to day.
To make this happen, Chef Paul "Yoda" Iskov created an entirely customised mobile kitchen, capable of travelling deep into the outback and creating a world class meal under the stars, hundreds of kilometres from the nearest town.
This approach necessitates an inventiveness and attention to detail, an awareness of seasonality and scarcity, that delivers truly remarkable flavours.
In July 2021 Fervor and Ovant collaborated on a series of lunches reflecting that sensibility.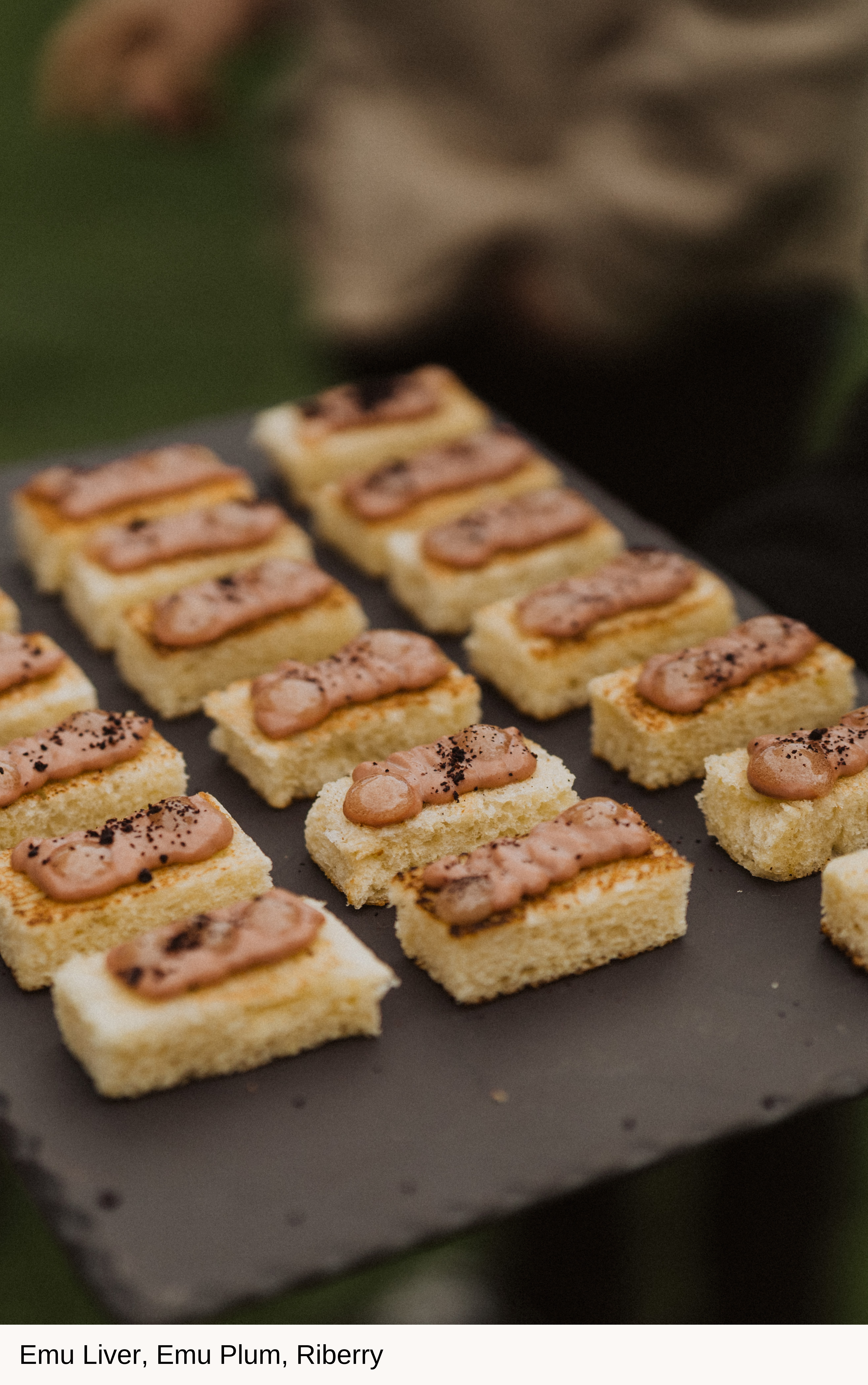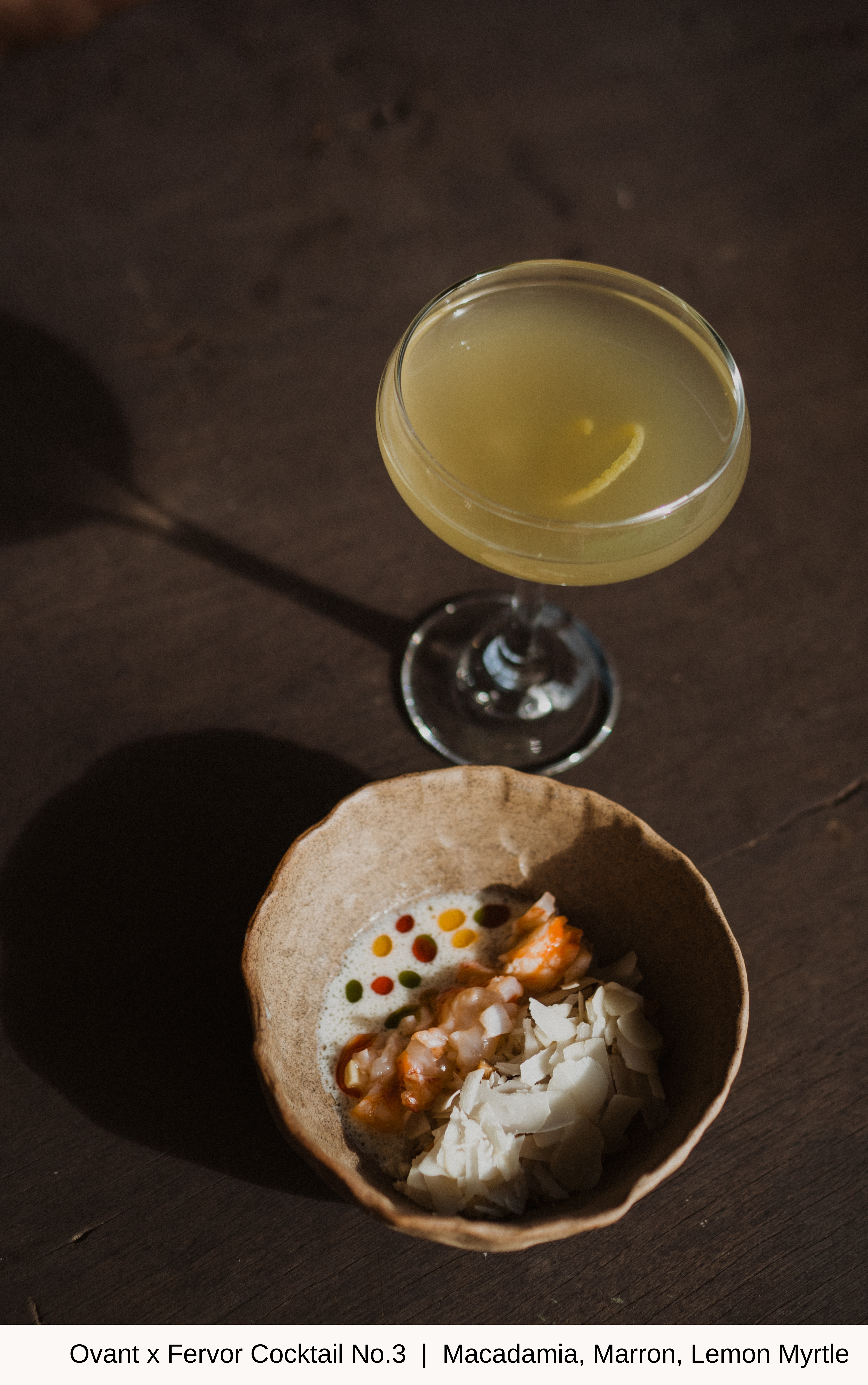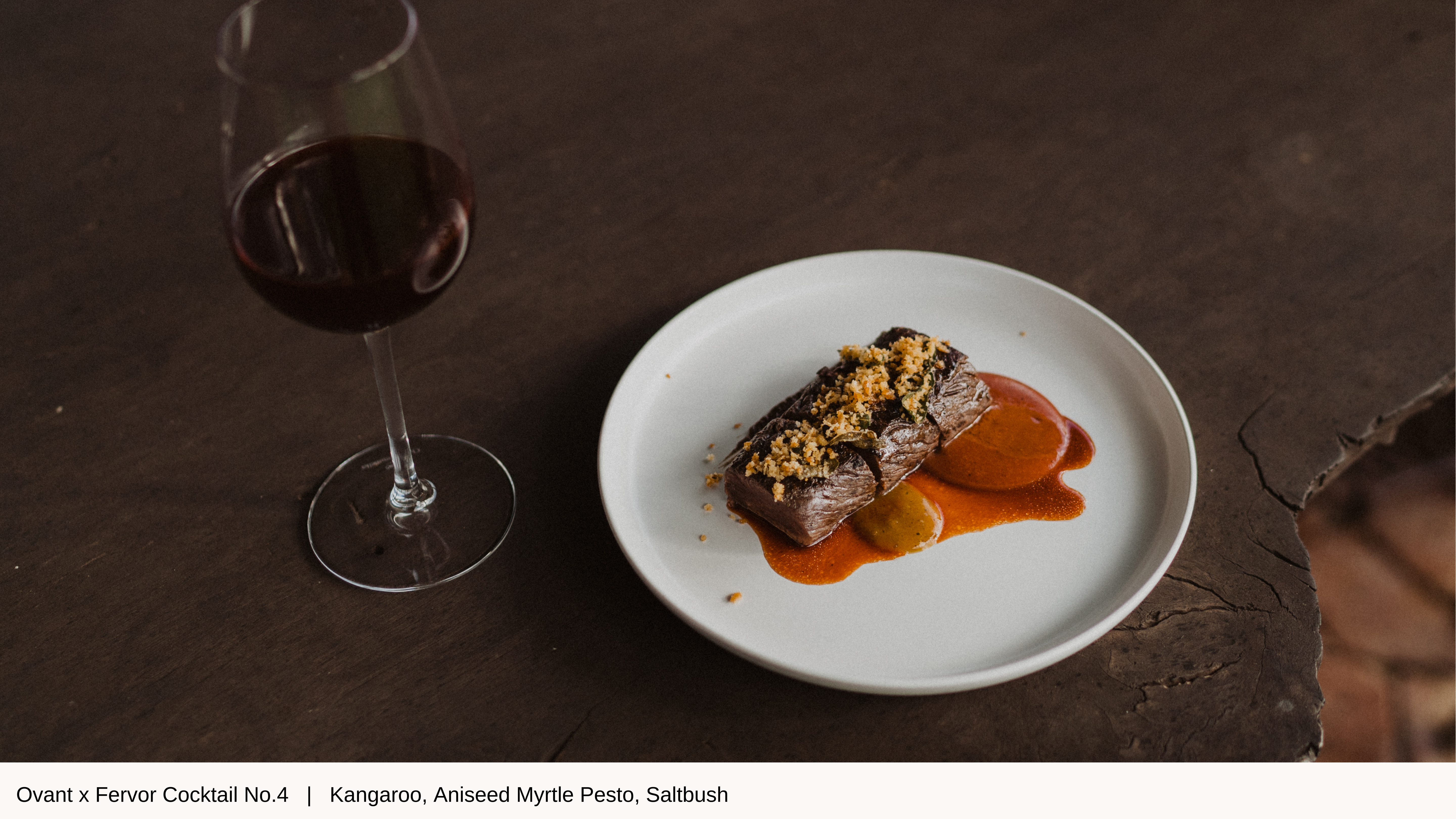 "We love what Ovant has done with their distillations. They stand on their own, but provide a great canvas for us to create something really special."

- Paul "Yoda" Iskov, Founder & Chef, Fervor
To match the flavour profile of Fervor's dishes, Ovant created cocktails incorporating many of the native ingredients used by Fervor. This resulted in entirely new cocktails, exploring entirely new aromas and flavours in the glass.
The most innovative and powerful of these is the Fervor x Ovant Cocktail No.4.
Cocktail No.4 was created specifically to match Fervor's dish of sustainably caught wild kangaroo, aniseed myrtle pesto and saltbush. Inspired by the complexity and savouriness of red wine it is designed to be drunk at room temperature and brings tremendous depth and complexity to the glass, perfectly complementing the dish. Built on Ovant Royal, Cocktail No.4 combines an earthy and savoury front palate with a vegetal mid palate and a long, soft gentle peppery finish, reminiscent of a South Australian shiraz.
We love this drink, and despite the depth and complexity of flavour, we wanted to make sure it was easy to make. A perfect drink to mix up and share with a meal at home.
FERVOR x OVANT COCKTAIL No.4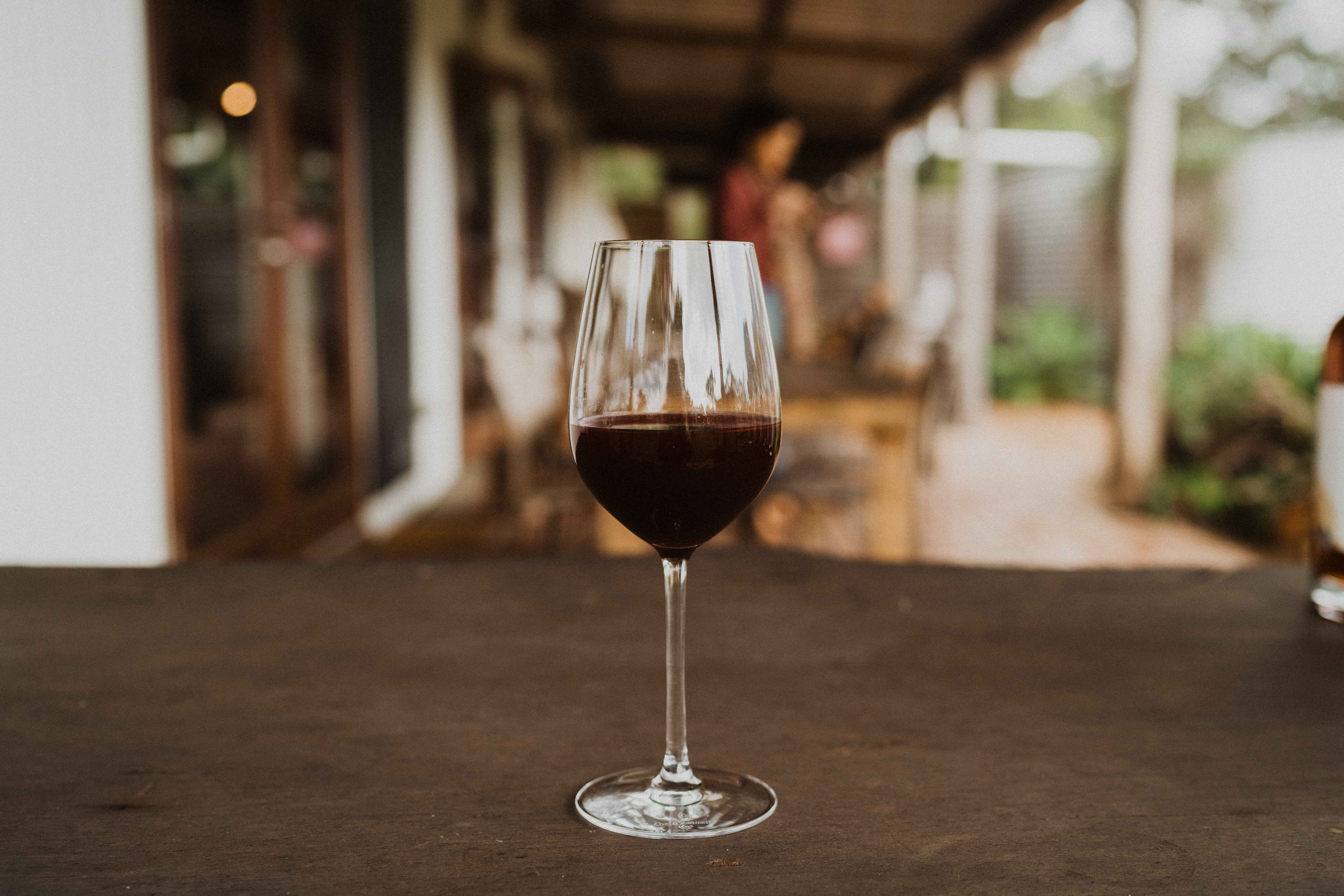 INGREDIENTS
80 ml Ovant Royal
40 ml Cold Brew Coffee
(chocolate and spicy flavour profile)
15 ml Fresh Beet Juice
20 ml Pepperberry Syrup
(can be replaced with black pepper syrup)
GLASSWARE & TOOLS
Red wine glass
TECHNIQUE
Combine all the ingredients in a mixing glass. Stir the ingredients gently then pour into a wine glass. Serve at room temperature without garnish.