Ovant's co-founder Christopher Bothwell and MasterChef Australia finalist Jessica Arnott have two of the finest palates in Australia. They have come together to create a fabulous three course menu of food and Ovant cocktails. Christopher's simple and delicious drinks match perfectly with Jessica's contemporary and easy to prepare recipes.
Dark Chocolate Chai Pots
paired with
Grace Paloma Grande
For dessert, a bittersweet treat! Christopher's Grande Paloma combines the warming ginger spice of Ovant Grace with fresh pink grapefruit and lime to create an elegant digestif perfectly matched to Jessica's dark chocolate delights.

To recreate the flavours of a classic after dinner amaro, Jessica has created Dark Chocolate Chai Pots. The warming chai spices hum against bitter chocolate and zesty grapefruit in a flavour packed crescendo to the evening.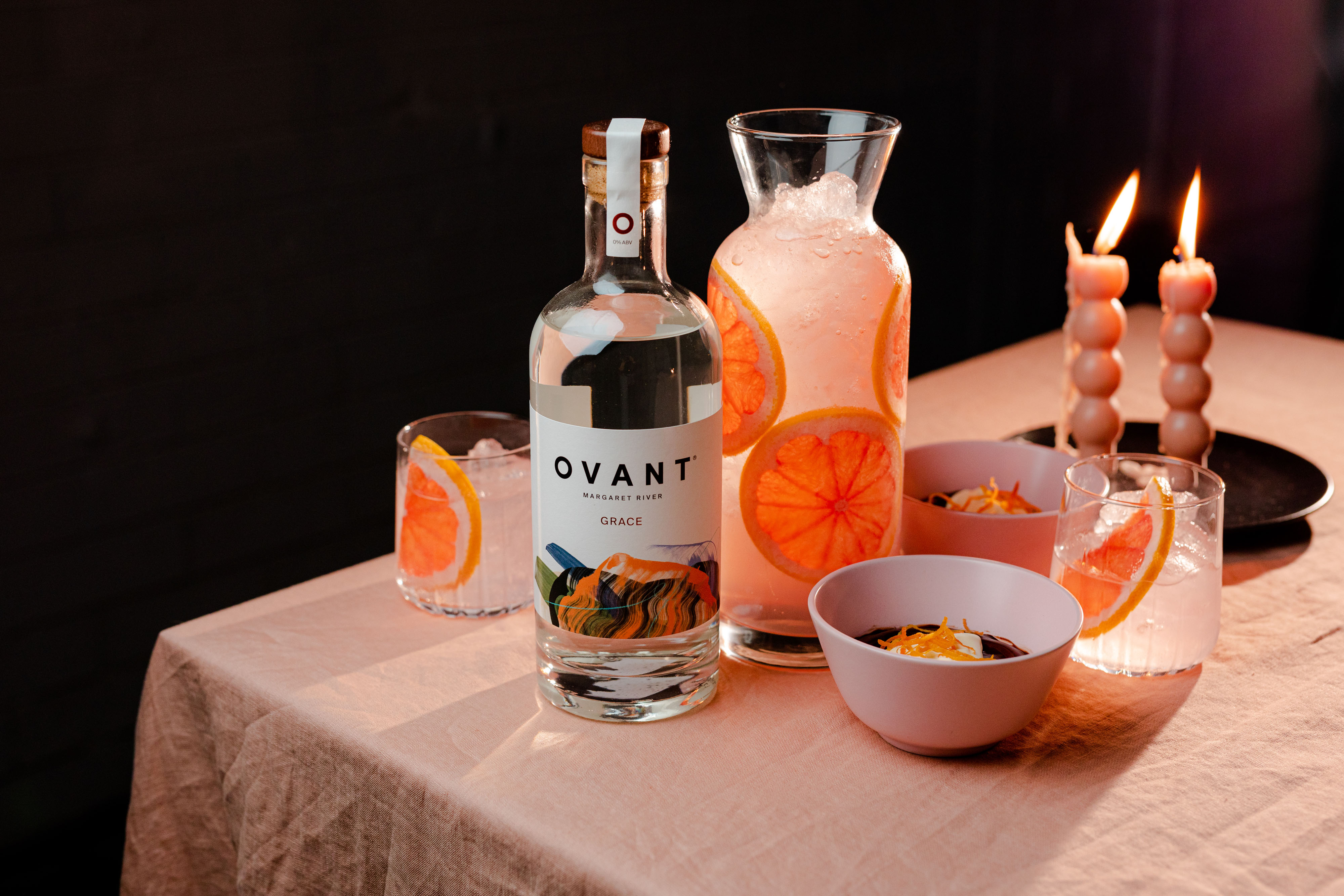 GRACE PALOMA GRANDE
INGREDIENTS

180 ml Ovant Grace
60 ml Fresh Lime Juice
60 ml Sugar Syrup
200 ml Fresh Grapefruit Juice
500 ml Soda Water


GARNISH

Grapefruit wheels, cubed ice


GLASSWARE & TOOLS

Jug, rocks glasses, barspoon


TECHNIQUE
Place garnish into the base of the jug.
Pour in Ovant Grace, sugar syrup, fresh lime juice, fresh grapefruit juice.
Add ice and soda water, stir.
Serve in rocks glasses filled with ice.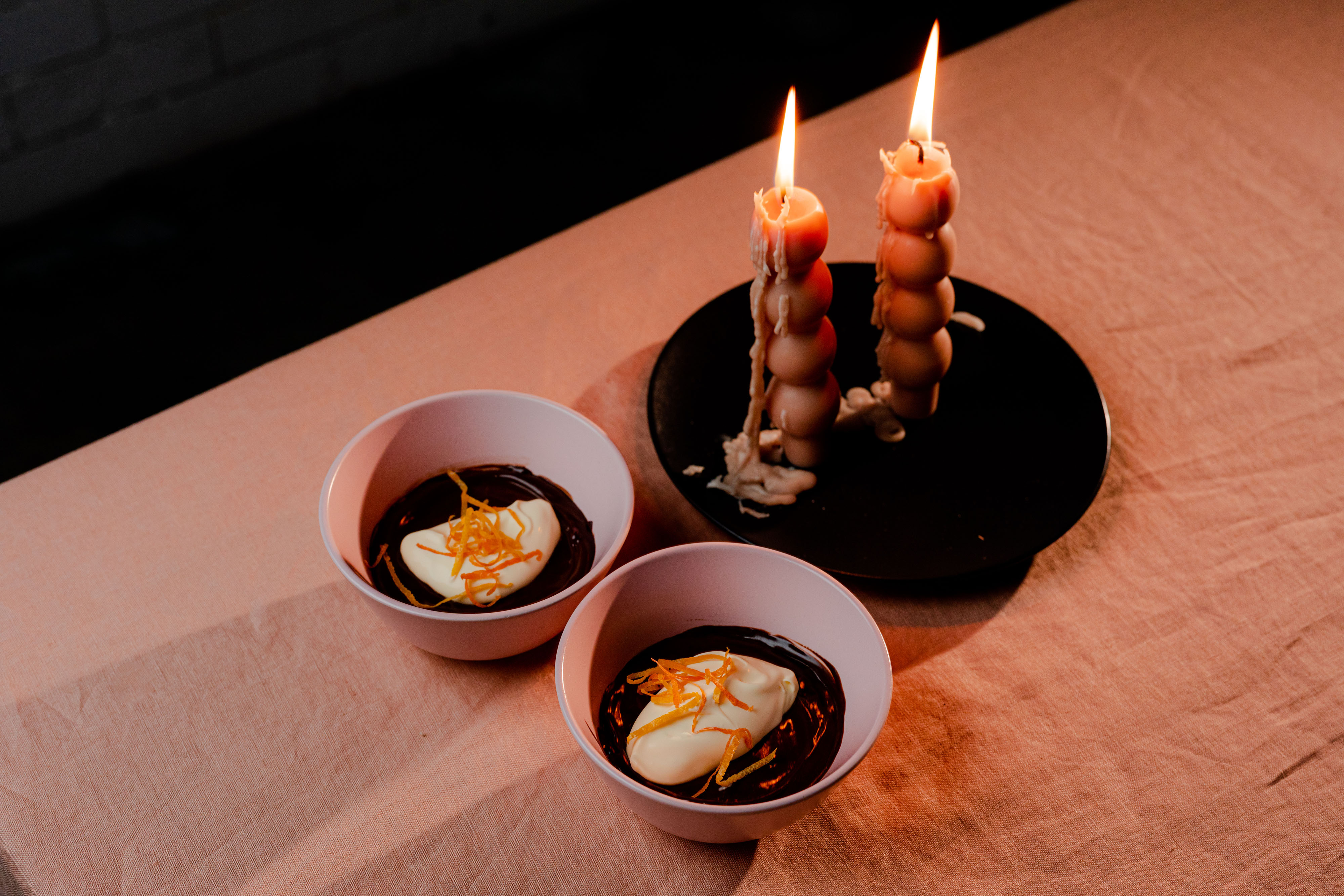 DARK CHOCOLATE CHAI POTS
INGREDIENTS
115g 70% cocoa dark chocolate, coarsely chopped
1 cup heavy cream (plus extra for serving)
2 tbsp sticky whole spice chai
¼ cup caster sugar
⅛ teaspoon salt
1 tsp vanilla bean extract
Grapefruit zest to serve


METHOD
This recipe can be made the day before your dinner party, allowing at least 3 hours for them to set before serving.
Add the chocolate to a large heat-proof bowl, and set aside. Combine the cream, chai, sugar and salt to a medium saucepan and heat, stirring frequently. Just before boiling, remove from heat, cover and let it steep for 15 minutes to develop flavour.
Strain the mixture and return to the stove until the mixture is just hot, not boiling. Add the vanilla bean extract.
Pour the chai cream mixture over the chocolate, let sit for 1 minute, then whisk together until completely melted and smooth. The mixture should be slightly thick and silky smooth.
Evenly divide the chocolate mixture between four 4 ramekins, cover with cling film, and refrigerate for at least 3 hours until set. Serve with a dollop of whipped cream, and a sprinkle of grapefruit zest.